Food For Thought: The Steam Machine – Consoles, Beware
Author's Note: Due to how recent this news was announced, this article contains speculation about the Steam Machine.
Just recently, Gabe Newell threw the tech and gaming worlds into a frenzy when he introduced thirteen – yes, thirteen – different Steam Machines at the Consumer Electronics Show this year. These Steam Machines, all made by different companies, would allow for the PC player to have the best of both worlds; these systems would allow somebody to play games on what is essentially a high-end PC in the comfort of their own living room. Additionally, it was announced that players would be able to play games they purchased via Steam on the Steam Machine, essentially making your game library enormous even before you get the system:
f you want a rough equivalent to, say, the PlayStation 4 but with the Steam library (to start, Valve said, there would be roughly 250 compatible games) at your fingertips, that's available.
"Valve announces first round of Steam Machines ranging from $500 to $6,000" – by Yannick LeJacq, NBC News
You may be asking yourselves this question: "Why on earth are there so many different types of Steam Machine? Don't they all have the same basic functions?" You would be correct in believing that each Steam Machine essentially allows you to play games you purchased via Steam on your TV, but the reason for there being thirteen of them is because they come at different prices, ranging from $500 to $6000. This means that if you care about your graphics looking super detailed, then you can get the more expensive unit. However, if you just want to play your Steam games and don't care about how good the game looks, or you're financially in a pinch, then you can always afford the cheaper alternatives. With models coming in the future that are smaller than a sandwich and lighter than a pound, $500 may be far from the least expensive pricetag for a Steam Machine.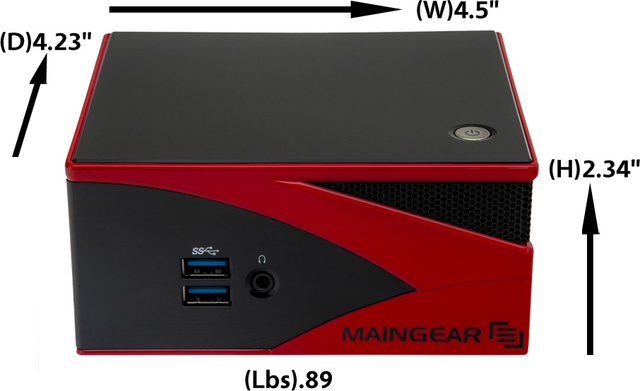 The Steam Machine smaller than a sandwich
So where does this leave the Playstation 4 and the Xbox One? Well, here's one discussion point that might cause the console giants to wee themselves: for years, PC players have been touting how much more power gaming computers have than home consoles that they compete with. Take for instance the moment in history where the Xbox 360 and Playstation 3 were more powerful than any PC around at the time. That is from an article that was published in 2005. As we are all well aware, the PC quickly overtook the home consoles in terms of power over the course of last generation, so it's fair to say that with such a malleable platform, the PC will eventually outperform the Playstation 4 and the Xbox One. With that said, for the consumer who cares about their device amassing a huge amount of power, the higher-end Steam Machines might easily out-muscle the two home consoles currently dominating the market, especially when you consider that the Digital Storm Bolt II model alone touts a ridiculous amount of power (and a ridiculous pricetag to match).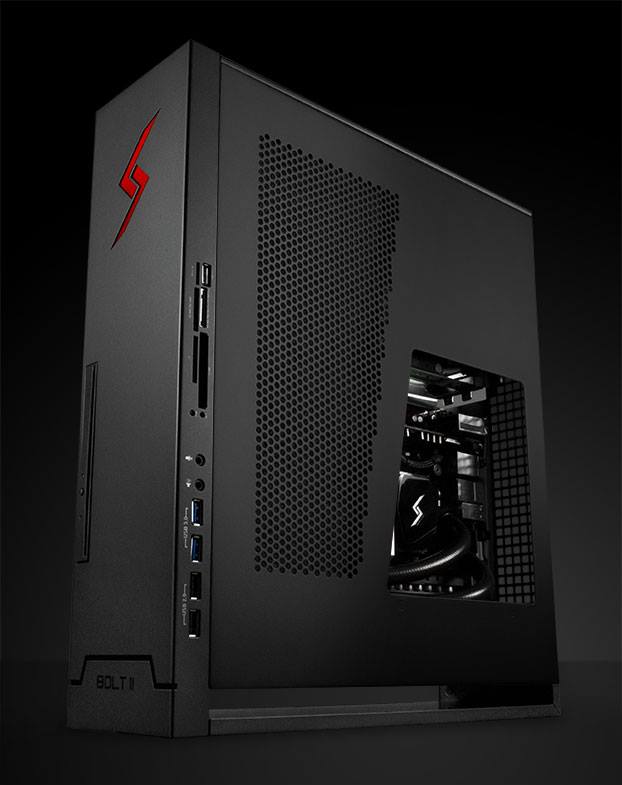 The Bolt II
Additionally, even if you have a Steam Machine that is not the most powerful out there, hold on to your hats because there might be customizable machines that will allow you to make your console more graphically impressive, such as with the Scan 3XS Steam NC10 model or the aforementioned Bolt II. In short, Microsoft and Sony might once again see their consoles easily out-powered in a short amount of time, especially when you consider that this is actually the goal of some of the third-party manufacturers like Alienware:
Our goal for the Alienware Steam Machine is to meet or exceed the performance and gaming experience of next generation consoles.
– The official Alienware website
Outside of graphical fidelity, what makes the Steam Machines more advantageous over the Xbox One and Playstation 4? Two words: good will. With PC gaming coming to the living room, Microsoft and Sony may be facing a very real threat that might mean their dethroning as kings of the gaming world. See, good will goes a very long way in the gaming industry, and the Big Three (mainly Microsoft and Sony) are losing said good will as this new generation continues. Plagued by huge controversies over the last couple of years, gamers are starting to lose faith in the companies that used to sit on top of the world. Sony, for starters, suffered the security breach in its PSN service where personal information from up to 77 million users' accounts was stolen. This controversy wowed the gaming world and left a lasting impact on gamers' trust for Sony, leading to a long bow of apology from its top execs. Last year's E3 conference didn't help matters either, as although Sony's conference presentation even wowed me and my peers with their promises of allowing used games and no constant online connectivity, this move was less about showing the consumers that Sony cares about them and more about one-upping Microsoft and stealing potential customers away from buying an Xbox One. See, I suspect this because prior to the E3 conference, Sony was unusually silent in the face of gamers' concerns about whether the Playstation 4 would have a lot of the same unattractive features that caused people to go up in arms about the Xbox One. While I may be wrong about this and Shuhei Yoshida will probably call me an idiot on Twitter, Sony's silence about these features (while not indicative of actual wrongdoing) is somewhat suspicious.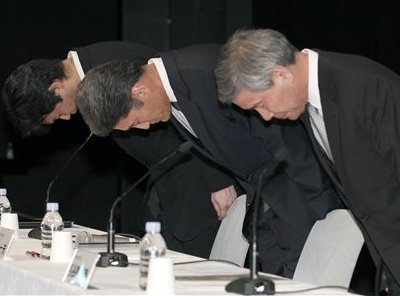 For those of you wondering, no, Microsoft isn't innocent, either. Good will towards Microsoft and the Xbox brand has been on the decline since before E3 2013 before the announcement of the new Xbox One. Oi vey, where have these guys not gone wrong? From their initial plans to screw paying customers over with constant online connectivity (see their remarks about users with no internet connections simply having to buy an Xbox 360 to play games) to their forced inclusion of the Kinect that would originally never turn off (which they smartly backtracked on considering that the NSA has been found to be spying on the entire globe), Microsoft has been making one mistake after another that has been costing them gamer good will. These points mentioned above are only the tip of the iceberg with Microsoft, other offenses including designing the console with advertising in mind (despite another flimsy backtrack claiming the contrary), rushing games out the door and creating systems that force gamers to pay more money to complete their gaming experiences (Forza 5 being the most conspicuous offender with making the player sit through sixty hours of playing before being able to buy their first vehicle with the in-game currency, effectively ensuring that all but the most patient will take the easy way out and use real money to pay for their vehicles), forcing gamers to buy a failed peripheral and thus making the Xbox One cost twice as much, and even going back on their word by ensuring that people can't play their [digital] games without authenticating via the internet:

Relevant footage starting at 6:20
While Sony is not completely blameless, Microsoft is by far the biggest offender of the Big Three when it comes to losing any good will that they have previously accumulated with their previous consoles. On the other side of the token, if we are seeing an alternative to console gaming that is not crippled by this mounting distrust of the gaming industry, then the average consumers might consider the Steam Machines as their next hardware purchase over the Xbox One and Playstation 4. If anything, the good will that Gabe Newell and Valve have amassed over the last couple of years could potentially help the Steam Machine sell. For those who may not be in the loop with Gabe Newell's accomplishments, he not only provided a free platform with Steam (so that anyone with a PC, Mac, or Linux can play their games without dropping several hundred dollars on a platform), but he also ensured that games whose quality rivals that of Nintendo's are available for all to enjoy (such as the Half-Life series, Team Fortress 2, or the Portal series). Although we don't have nearly enough information to make any definite predictions, I'm far more excited to see where the Steam Machine is headed than where Microsoft and Sony are.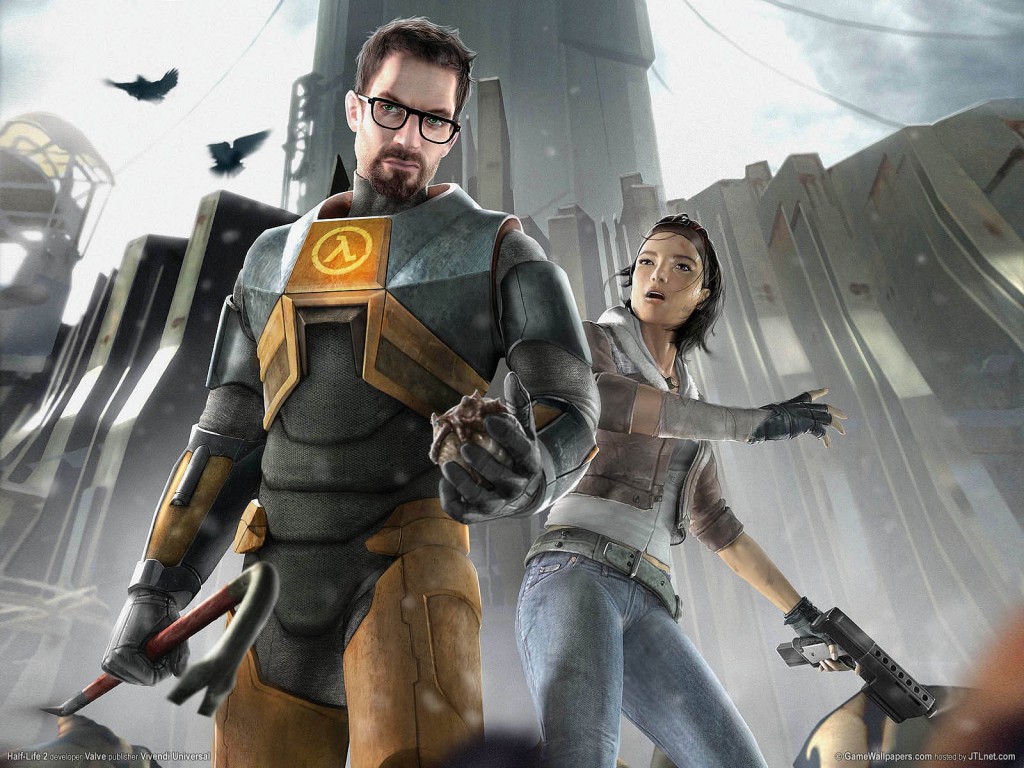 Now don't get me wrong, this is not the preaching of a PC fanboy or the espousing of the whole "glorious PC Master Race" rhetoric; while I own some games on Steam and my computer like League of Legends, Amnesia: The Dark Descent, or The Binding of Isaac, I have always been, first and foremost, a console gamer with the Xbox 360 and WiiU being my primary consoles of choice. What I am espousing, however, is a neat alternative to either being constrained by the somewhat oppressive confinements of console gaming, and the sometimes highly self-important world of PC gaming. What the Steam Machine offers is a neat fusion of both. While many PC gamers may prefer being at their computers with their mouse and keyboard as their weapons of choice, there may be other individuals who want to instead play their Steam games in the comfort of their own living room with a pseudo-console controller in hand. While, again, the exact specifics of what the Steam Machine will offer are not yet available, the promise of playing Amnesia or Team Fortress 2 on my couch is almost too good to pass up. Of course, there may be potential obstacles in the way of the Steam Machine competing with the major consoles, such as a potential lack of features like Netflix or other multimedia functions (although Steam has confirmed that it is working with many multimedia companies to allow music, TV and movie streaming on SteamOS), or a lack of many Steam games available on the machine (as of now, it is reported that only 250 of 3000 titles are compatible), but it's too early to tell if the Steam Machine will run into these problems.
On the other hand, if the Steam Machine catches on (which it may due to the price range that allows for more flexibility and choices available to the consumer), then developers may not only develop games for the Xbox One and Playstation 4, but will also develop PC versions of these titles that could then be available for the Steam Machine. Assuming that the Steam Machine also boasts multimedia capabilities, what will stop the Steam Machine from being preferable to own over the Xbox One and Playstation 4, especially if there could be models that are far cheaper than either of these consoles? There are far too few exclusives that Microsoft and Sony have to offer that would encourage people to buy their console, so why would I have to put up with their anti-consumer policies when I could just play Titanfall or other major blockbuster titles on the PC and Steam Machine instead?
So at the end of the day, while there aren't any definite details following the announcement of the Steam Machine that would give people a clear idea on whether it is worth their time, the promise of a better alternative to console gaming is what makes the Steam Machine enticing. With the newest generation beginning to pick up momentum now that the Big Three's consoles are available, things might take an interesting turn once more details about the Steam Machine are revealed. If you want my opinion, while there may be some challenges for Valve to overcome, I am excited to see what the future brings for Gabe Newell's latest brainchild.